The Conscious Parent!
As you know, Dr. Shefali Tsabary, author of The Conscious Parent, was recently on Oprah.
 Her message is spreading like wild-fire and traditional parenting is being replaced with relationships.
I was gifted and blessed with some tickets to sit on this life changing conversation!
>>>>> There's me in the pink pants, haha>>>
Her friend April O'Leary, founder of the University of Moms, has developed a 4-week course and written a companion workbook, approved by Namaste Publishing, that I believe will help guide you more deeply into the principles and practices of Conscious Parenting.
I have partnered with April to offer this course to you as a resource for you and your family.
It is convenient (done at your pace in the comfort of your home) and conversational (with a private FB group to guide you).
Some of these principles in The Conscious Parent Course are:
* Learning how to accept your child for who they are
* Understanding the power of connection and communication in the parent/child relationship
* Developing a being-minded rather than doing-minded practice to nurture your child to their fullest potential
* Slowing down and embracing each moment
* Managing your triggers in a more peaceful and patient manner
* Allowing for natural consequence to help your child learn and grow
* Embracing each moment
Experience Dr. Shefali by clicking on the Youtube video below! 
Conscious Parenting: Shefali Tsabary at TEDxSF: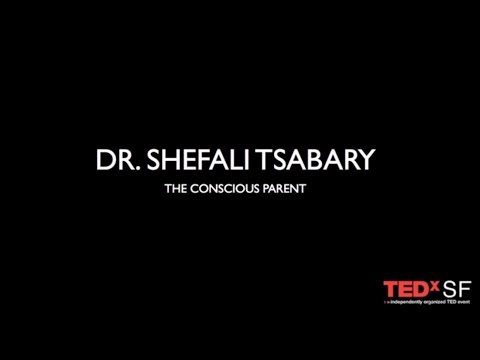 If you're ready to dig deeper into Conscious Parenting and you'd like to support of April and other Conscious Parent students I highly encourage you take this course.
Click here to learn more and start your journey today.